Benefits of Massage Therapy and When Not to Get a Massage

The benefits of massage therapy range from relaxation to helping you deal with injury or illness. I've put together a lot of massage articles on this site to help you understand what massage has to offer.
You might want to start with a detailed article on massage therapy benefits that explains how massage affects your body and mind or read an explanation of massage for chronic pain.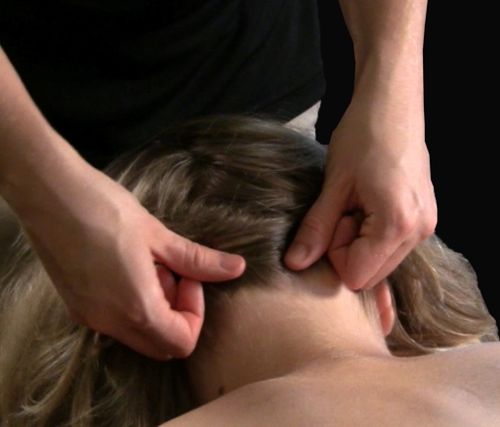 Benefits of Massage Therapy
Learn specific benefits of pregnancy massage to soothe some of the challenges of pregnancy, baby massage for happy, healthy infants, and massage for children.

For information about the health benefits of massage therapy for specific conditions:
Learn a little about the history of massage. Then get some suggestions for choosing a massage therapist who is right for you.

Massage Technique
With all the different types of massage available, massage technique varies a lot. For example, you have the gliding and kneading strokes of Swedish massage, the stretching of Thai massage, and the direct pressure of shiatsu. Any of these techniques can promote holistic healing.
Here are some techniques on this site, mostly for the non-professional, to get you started.
Techniques you can share with a partner:
Massage Isn't Always a Good Idea
Despite many benefits of massage therapy, sometimes massage is inappropriate. Let's look at contraindications (reasons not to receive massage).
Circulatory Contraindications
Many of the contraindications involve the circulatory system, because many massage techniques can affect circulation.
Avoid massage if you have a thrombus, embolism, or anything involving a blood clot. If you have had blood clots in the past and have risk factors for blood clots, tell your therapist, so he/she can make an informed decision about giving you massage. However, be aware that if you have an undiagnosed blood clot, massage can theoretically cause the clot to move and put you in the hospital (or worse).
If you have any condition that involves damaged blood vessels, extra caution is needed. For example, some therapists will not massage anyone with an aneurysm, while others say it depends on the location and type of aneurysm. Even so, receive only light massage only with a doctor's written OK.
Other conditions that require caution include uncontrolled high blood pressure, uncontrolled diabetes, advanced atherosclerosis, and advanced heart disease.
Infection
Massage may cause infection to spread, including colds and flu. However, when you are past the acute stage of cold or flu, with only a few lingering symptoms, massage is OK, though you may feel a little worse the next day.
Of course, if you have anything contagious, no massage, both to keep it from spreading in your body and to protect your massage therapist.
Changing Views
There's little research about how massage affects some medical conditions. Sometimes massage therapists play it safe to avoid potential problems for you.
Up until almost the end of the 1990s, massaging people with cancer was considered a no-no on the theory that it might cause cancer to spread. However,  research has shown that massage doesn't cause cancer to spread and that careful massage has many benefits for cancer patients. Many cancer treatment programs now include massage for stress relief. A good book on the subject is Medicine Hands: Massage Therapy for People with Cancer by Gayle MacDonald, LMT.
Your Responsibility
The important thing for you to do is to give your massage therapist an accurate and complete health history, so that he/she can make an informed decision about giving you massage.
If you want technical and detailed information about the effects of massage and contraindications, see Ruth Werner's A Massage Therapist's Guide to Pathology.

Photo Credit: Ryan Hoyme