A Guide To Lavandin Essential Oil and Its Benefits and Uses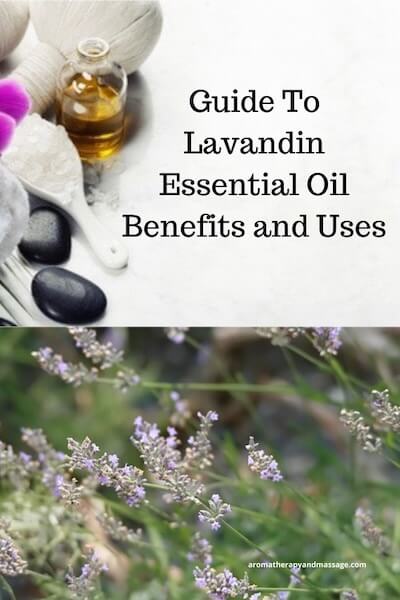 Lavandin essential oil (Lavandula x intermedia) is produced from a plant that's a hybrid of true lavender and spike lavender.

Lavandin is often used to adulterate lavender essential oil and sometimes even mislabeled and sold as lavender. That's an important reason to find a trustworthy supplier of essential oils.
 
Plant family: Lamiaceae

Production: Steam distilled from the flowering tops of the plant.

Aroma: Fresh, sweet, floral—somewhat more herbaceous and camphorous than true lavender but less sharp than spike lavender.

Perfume/Aromatic note: Top to Middle

Is lavandin safe to use during pregnancy? Consult a professional.

Is lavandin essential oil safe for children? You might not want to use it with kids under age 2. Consult a professional.

Cautions: Do NOT use lavandin on burns—it can worsen irritation.

Main components: Essential Oil Safety, 2nd Edition, lists three types of this essential oil: Lavandin abrialis, Lavandin grosso, and Lavandin super. They have varying components, though the main ones in all three are linalool, linalyl acetate, camphor and 1,8-cineole. A lavandin absolute is also available.

Lavandin Essential Oil Benefits and Uses
Aromatherapy: A Complete Guide to the Healing Art: You can use lavandin to help relieve muscle pain and as a disinfectant and deodorant.
Deodorizing Spray

1 cup distilled water
1 cup witch hazel
30 drops lavandin essential oil
16-ounce (470 ml) spray bottle
Solubilizer, if desired

To the bottle, add water, witch hazel, essential oil, and solubilizer according to package directions. Cap, then shake thoroughly.

To use: Shake. Spritz onto bed sheets, rugs, mats, and curtains to brighten and deodorize them. Adapted from New Directions Aromatics.

The Healing Intelligence of Essential Oils: Lavandin is balancing and cleansing.

The Complete Book of Essential Oils and Aromatherapy: Lavandin may help relieve menstrual cramps, muscle cramps and spasms, muscle injuries, migraines, stress, tension and acne.
Foot Care Blend for Athletes

9 drops lavandin
6 drops rosemary essential oil

6 drops manuka essential oil
4 drops thyme linalol essential oil
2 drops peppermint essential oil
Blend essential oils in a small dark bottle. To use the blend for foot massage, dilute 3 to 5 drops in 1 teaspoon carrier oil.

375 Essential Oils and Hydrosols and The Encyclopedia of Essential Oils (updated edition): Lavandin helps relieve conditions of the respiratory, muscular, and circulatory systems.

Aromatica: A Clinical Guide to Essential Oil Therapeutics, Volume I: Lavandin helps relieve mental-emotional conditions when diffused, used in a full-body massage oil, and applied to acupoints. Although lavandin uses are similar to true lavender, lavandin is more stimulating and can help address hypotonic (weak) conditions.
Calming Diffuser Blend

2 drops lavandin essential oil
2 drops lavender essential oil
2 drops palmarosa essential oil
1 drops sweet orange essential oil
Photo Credit: David J. Stang, CC BY-SA 4.0, via Wikimedia Commons