Essential Oils for Oily Skin Care

Using essential oils for oily skin care can help reduce excess oil production by the sebaceous glands. The following essential oils may help: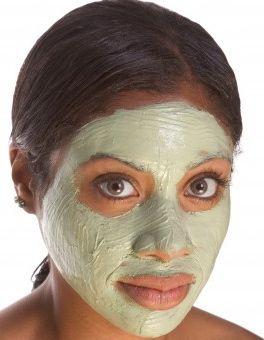 Basil ct. linalol
Cedarwood
Cypress
Eucalyptus

Geranium
Grapefruit

Juniper
Lemon

Lime
Petitgrain

Sweet orange

Tea tree
Ylang ylang
Note: The citrus essential oils may cause sun sensitivity if not properly diluted.
For other types of skin, see normal skin care and dry skin care.
Oily Skin Care Cleanser
Avoid using harsh cleansers (including soaps) to scrub away the oil. Your body's natural response to an irritating, harsh cleanser is to make more oil. It's usually best to clean your face gently twice a day, in the morning and before going to bed.
Try this essential oil cleanser for oily skin:
1/4 cup aromatherapy hydrosol or witch hazel
1 teaspoon herb-infused vinegar
1 teaspoon glycerin
1 teaspoon echinacea tincture (for acne)
5 drops eucalyptus or cypress essential oil
Combine all ingredients in a small glass container with a cap.
To use: Shake container. Use your fingers or cotton pads to rub a little of the cleanser onto your face. Rinse.
Source: Aromatherapy: A Complete Guide to the Healing Art
Essential Oil Toners for Oily Skin

To tone oily skin without adding oil, good choices are aloe vera gel, aromatherapy hydrosols, and witch hazel.
Aromatherapy Night Skin Toner
4 ounces (1/2 cup) distilled water
1 tablespoon apple cider vinegar
1 tablespoon witch hazel
1 teaspoon honey
2 drops tea tree essential oil

2 drops bergamot essential oil
2 drops juniper essential oil
dark, glass spray bottle
Pour the water into the spray bottle, and then add vinegar and witch hazel.
In a small bowl, mix the honey and essential oils until evenly dispersed.
Add the honey mixture to the water mixture.
Cap securely and shake until thoroughly mixed.
To use: After cleansing your face, mist it with the toner (keeping eyes closed). Or, moisten a cotton ball with the mixture and wipe gently over your face and neck.
Lemon-Lavender Essential Oil Toner

1/2 cup witch hazel
1/2 cup chopped fresh herbs or 1/4 cup crumbled dried herbs
2 tablespoons rosewater or aloe vera juice
5 drops lemon eucalyptus essential oil
5 drops lavender essential oil
Soak the herbs in the witch hazel for 10 days. 
Strain the herbs into a bottle.
Add the rosewater or aloe juice and the essential oils. 
Shake well before each use.
Source: Aromatherapy: A Complete Guide to the Healing Art
Moisturizers Using Essential Oils for Oily Skin

Moisturizing hydrates the skin. Look for lightweight, non-oily moisturizers.
Essential Oil Moisturizer
7 drops ylang ylang essential oil
3 drops lavender essential oil
1 ounce (2 tablespoons) aloe vera gel
Source: Healing With Aromatherapy
Skin Oil

2 teaspoons jojoba oil 
2 drops petitgrain essential oil 
1 drop clary sage essential oil

Source: The Essential Guide to Natural Skin Care
Balancing Oil
This formula harmonizes and balances oily skin cells. Add the following essential oils to a 5-ml dropper bottle:
40 drops cypress
10 drops myrrh
10 drops carrot seed
40 drops geranium
1 to 2 drops rosemary verbenone
Blend 12 to 15 drops in 2 tablespoons carrier oil. Apply 1 to 3 drops of the blend to your face once a day.
Source: The Best Natural Cures Using Essential Oils
Facial Masks for Oily Skin Care

Facial masks can pull excess oil out of the pores and leave skin looking fresh. Clay facial masks are especially good for drawing out some of the excess oil. 
Clay Mask Using Essential Oils For Oily Skin
1-1/2 teaspoons green clay
1/2 teaspoon grapeseed oil
3 drops tea tree (Melaleuca alternifolia)
aromatherapy hydrosol or distilled water
Blend together first three ingredients.
Add enough water or hydrosol to make a creamy paste. 
Apply to face. 
Leave on for 15 minutes. 
Rinse off with warm water.
Source: Healing With Aromatherapy
Yogurt Facial Mask

2 drops lemon essential oil
1 drop geranium essential oil
1 drop ylang ylang essential oil
2 teaspoons live, natural, plain yogurt
Blend the ingredients.
Rub the mask evenly onto your face. 

Leave the mask on until it no longer feels cool, and then wash it off.

Apply a moisturizer.

Source: Aromatherapy for Common Ailments
Sour Cream Face Mask for Oily Skin

1 egg white
1 drop grapefruit essential oil
1 teaspoon sour cream
Beat egg white until fluffy.
Blend in sour cream and grapefruit essential oil. 
Apply to face, and leave on for 15 minutes. 
Rinse with warm water.

Photo Credit: 123RF Stock Photo