Breema Bodywork: Reconnecting With Vitality

The rhythmic movement sequences of Breema bodywork release tension, help improve physical health, and increase vitality by enhancing the flow of life energy. You can experience this bodywork in two ways: from a practitioner or as self-help exercises.
If you receive sessions from a practitioner, you generally lie, comfortably clothed, on a padded floor, while the practitioner uses one of the thousands of treatment sequences.
Each sequence consists of harmonious movements that include gentle, yet penetrating, stretches; gradual leaning movements; percussive tapping; and rhythmic brushing.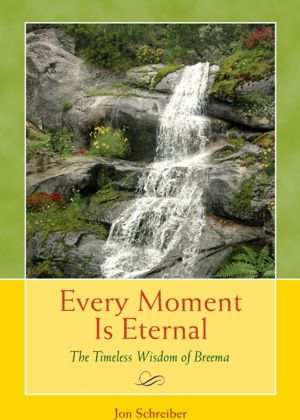 The benefits of Breema include:
Releasing pain and tension
Supporting the body's own natural healing process
Improving the function of internal organs, immune system, and nervous system
Gently realigning the spine and joints
Improving flexibility
Creating deep physical relaxation
Creating a deeper connection to the body and its signals
History of Breema

Breema bodywork developed in the Kurdish village of Breemava over hundreds of years, passed down orally from generation to generation. Around 1980, Malichek Mooshan, who had learned the bodywork in the village from his great-grandfather, introduced it in the United States. Mooshan founded the Institute for Health Improvement, which later became The Breema Center, in Oakland, California.
One of Mooshan's early students was Jon Schreiber, DC, who at the time was a chiropractic student, and who later become director of The Breema Center. Schreiber wrote in a February/March 1999 article in Massage & Bodywork that after he set up his chiropractic practice, it naturally evolved into the first Breema clinic.

Breema Bodywork Principles
Although some of the movements resemble other styles of bodywork or massage, what distinguishes Breema are the following nine principles, described in detail in the accompanying video:
Body comfortable
No judgment
No extra
Full participation
Firmness and gentleness
No hurry, no pause
No force
Mutual support
Single moment, single activity
In a natural, healthy state, body, mind, and feelings work together. Blocked energy in any area of the body, mind, and feelings leads to an experience of disharmony, which often leads to disease (or a lack of vitality). As the supportive atmosphere of a Breema session relaxes and comforts your body, you release mental and emotional blockages.
The Practitioner's Viewpoint

From the practitioner's viewpoint, Breema is non-diagnostic and non-judgmental — it doesn't see problems in the receiver — it doesn't try to "fix" anyone. Schreiber wrote in his 1999 article, "If you touch someone as if they're sick, though their body may be imbalanced, you're touching only a small part of them… Your aim is to increase vitality, not to fight sickness. Your aim is to give a non-judgmental treatment."
Breema practitioners focus on the experience in their bodies and their own comfort first, and by doing so, are able to give the receivers exactly what they need. The practitioner's energy field meets the receiver's energy field, strengthening the flow of energy in both. For this reason, this system of bodywork is as nurturing to the practitioner as it is to the receiver.
Benefits to the practitioner include:
Creating less tension in the body
Supporting greater flexibility and dexterity
Developing the ability to touch receptively and with firmness and gentleness
Growing a receptivity to the instinctive wisdom of the body