Eutony: Experiencing Unity

The meaning of the word eutony is well-balanced tension.
Gerda Alexander, developer of this somatic practice, said that it is a Western way of experiencing unity of the whole person. She also said this unity frees your creative forces and develops your ability to make contact with others while maintaining your individuality.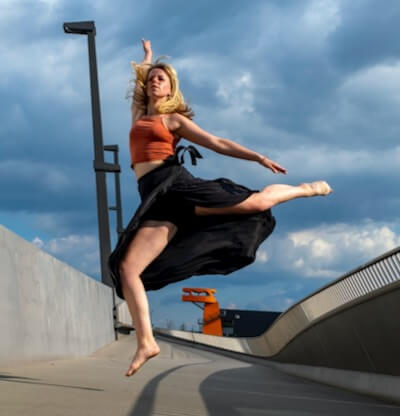 "The way in which you realize yourself is unique. If you do not undertake the quest of finding your own way, you run the risk of losing yourself."
– Gerda Alexander (February 15, 1908 – February 21, 1994)
The goal of Eutony is to widen and deepen the whole range of expression, open up creativity, and help you feel at home in your body. The work is gentle and never forces. Presence is of the upmost importance:

Awareness of mind
Sensing the outer form of your body
Being in contact with your surroundings
Awareness of your breathing, circulation, tissues, organs, and bones
When doing this somatic practice you pay attention to how movements affect your perception of your body and how your tension and mood changes. Each movement influences the tone (tension) of both your muscles and your inner being. You develop movement awareness and also develop depth in yourself, growing toward being a total person.
Gerda Alexander Interview
Here's an interview with Gerda Alexander from the January/February 1986 issue of Yoga Journal.
More Information About Eutony

"Interview with Gerda Alexander" by David Bersin in Bone, Breath, and Gesture: Practices of Embodiment, edited by Don Hanlon Johnson.

Discovering the Body's Wisdom by Mirka Knaster has a chapter on this somatic practice.

Eutony: The Holistic Discovery of the Total Person by Gerda Alexander.

Planet Medicine: Modalities by Richard Grossinger has a chapter on this practice.
Article documenting some classes: Eutony for all bodies
Videos on YouTube (In Spanish, but some of the visual information is enlightening, even if you don't understand Spanish.)

Photo by Michael Kucharski on Unsplash